It's May, and while most of us probably still are eagerly waiting for our Covid vaccination, here's at least a new version of OpenTodoList! 🎉
The list of changes that went into this release is quite long, and again, it is a nice mixture of both new features as well as ironing out nasty little bugs.
Changelog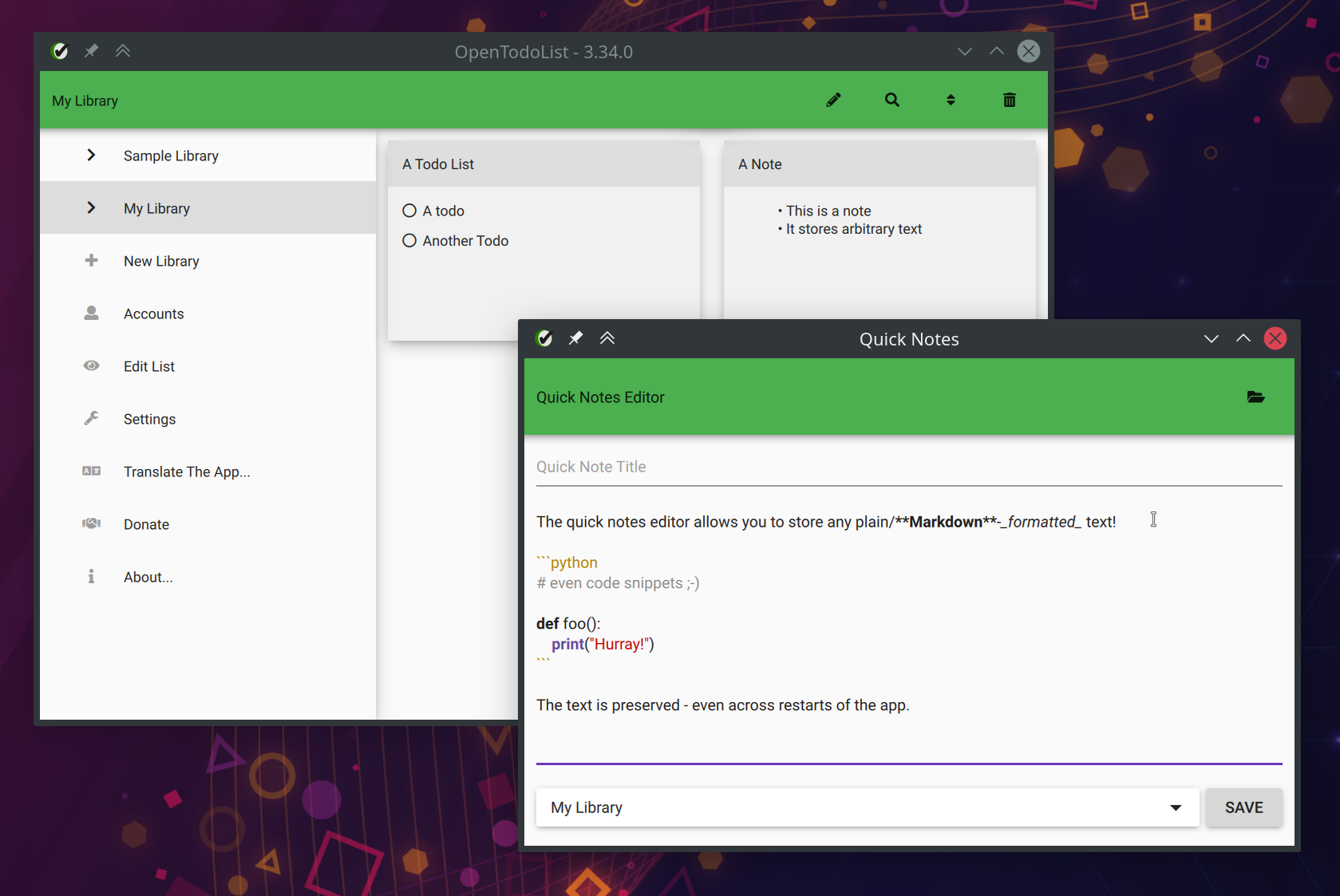 Downloads
Known Issues
There are currently no known issues. If you encounter any issues, please file a bug report in the bug tracker.