After a pretty long pause, we finally release a new version of OpenTodoList. It is a mixed release, bringing both new features as well as some tweaks in the background.
Changelog
There is now syntax highlighting in note editors! Any text in OpenTodoList can be styled using Markdown. With syntax highlighting, it now gets much easier to edit your notes. rpdev/opentodolist#228
The used Qt version has been updated to Qt 5.12.3. For most users, this should not matter, however, it allows us to use new features in future versions of the app. In addition, it allows us to release a 64bit ARM version of the app. rpdev/opentodolist#213
We improved the handling of the cache. The cache has been introduced some versions ago and used to speed up the app, as well as reducing the memory required at runtime. Before, there was a known issue which - in the past - hit us on Windows: When you first started the Windows 32bit version of the app, created some content and then (e.g. due to an update) later run the Windows 64bit version on the same device, the app would not be able to re-open the cache. This is by design, however, it was a real use case (and especially is with this release, which for the first time ever includes a 64bit ARM version on Android, which suffers from the same issue). rpdev/opentodolist#214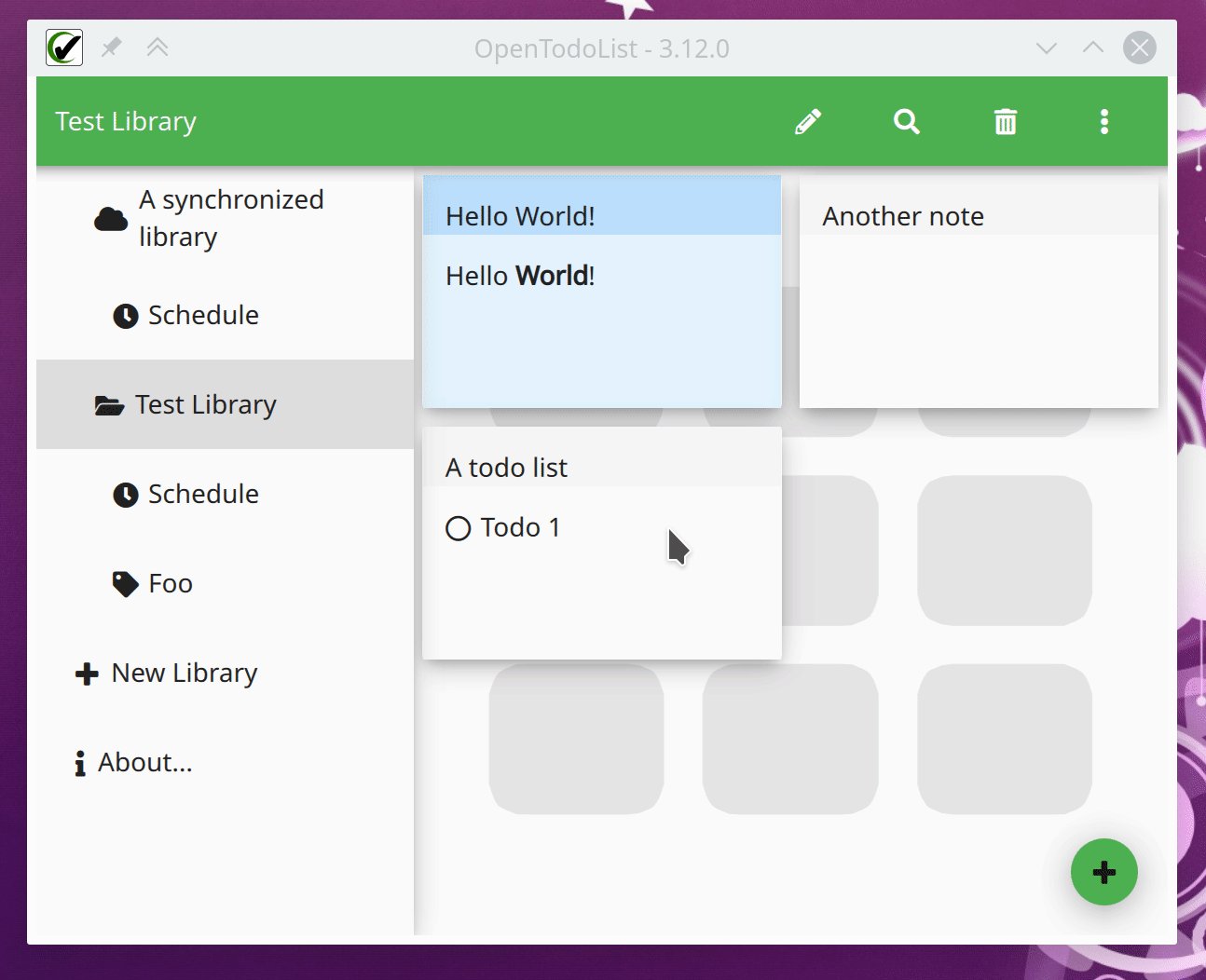 Downloads
Please find the download links for major platforms on GitHub. For Android, the release is available via Google Play.
Known Issues
There are currently no known issues. If you encounter any issues, please file a bug report in the bug tracker.