OpenTodoList 3.24 Has Been Released
It is July, meaning: Time for another release of OpenTodoList!
At a first glance, this release does not look to be too fancy. And well, it's true: We are mostly cleaning up things. Especially important in this version are fixes in our WebDAV sync code, which ensures that synchronization via NextCloud, ownCloud but also other WebDAV servers is working seamlessly.
Changelog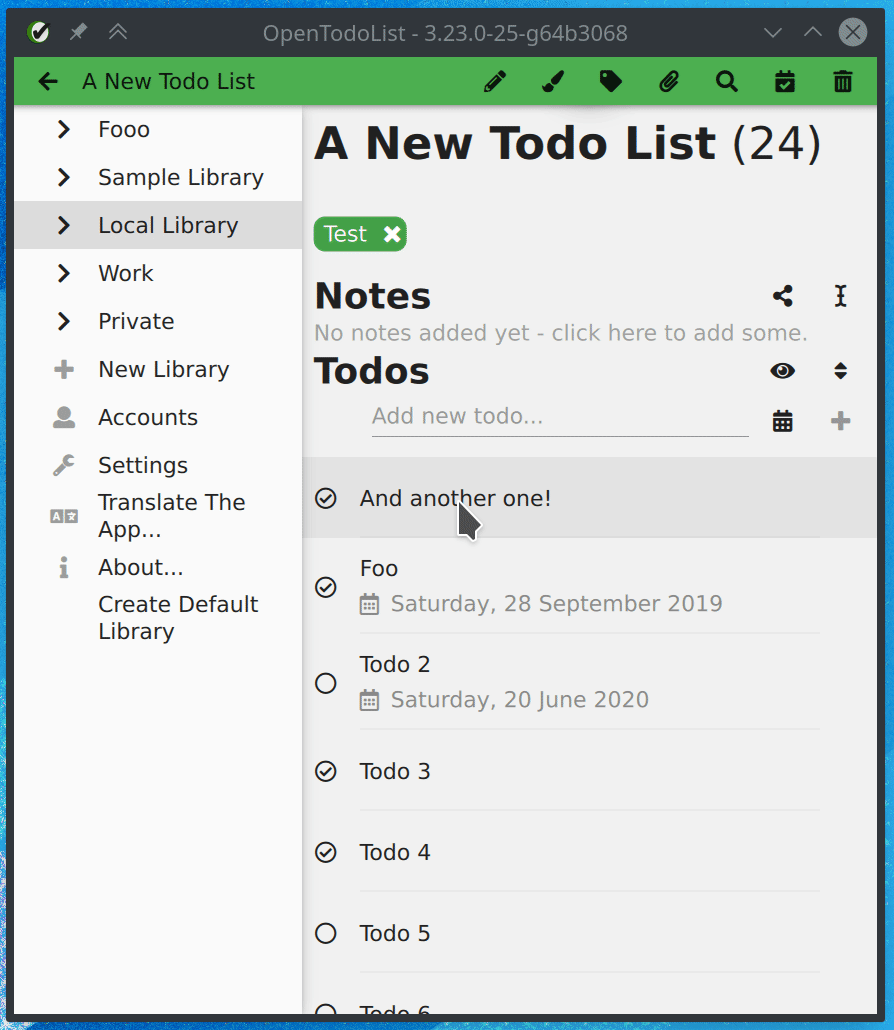 Downloads
Known Issues
There are currently no known issues. If you encounter any issues, please file a bug report in the bug tracker.