OpenTodoList 3.5 Has Been Released
This is the first version of OpenTodoList released in 2018. And of course, we start with some cool new features!
Changelog
Localization support: The app can now be translated into other languages. Currently, translations to German are available.
Selecting images to add to a library is now much improved: On Android, you can now select an image e.g. from the Gallery. On other platforms, a native file selection dialog is used instead.
A sync is now triggered when you change items in a library. This ensures that changes end up on a server as quick as possibe and can be synchronized to your other devices.
You can now set due dates on your items.
This due date is used to populate the newly added schedule view each library has. This view quickly summarizes items that are due in the near future (and of course ones that are overdue).
When you add new items, a notification is shown which let's you quickly open the newly created item (by clicking it or using the Ctrl+O keyboard shortcut).
The app is now build regularly in the continuous test environment. In addition, the release versions are build there as well, which guarantees that they are build in a consistent way.
OpenSSL libraries (required to allow the app to talk to NextCloud/ownCloud/WebDAV servers via the secure HTTPS protocol) are now build on the fly during the CIs. This is an important precondition for including the app in the free F-Droid app store.
Installers for the Visual Studio based build of the app are now also build during the CI on Windows.
The app can now be build with CMake for most supported platforms.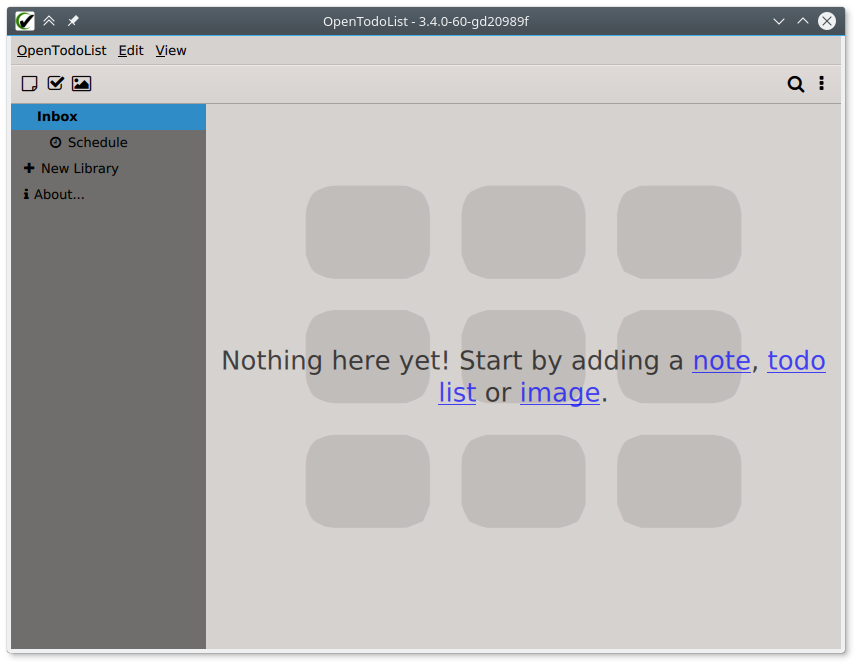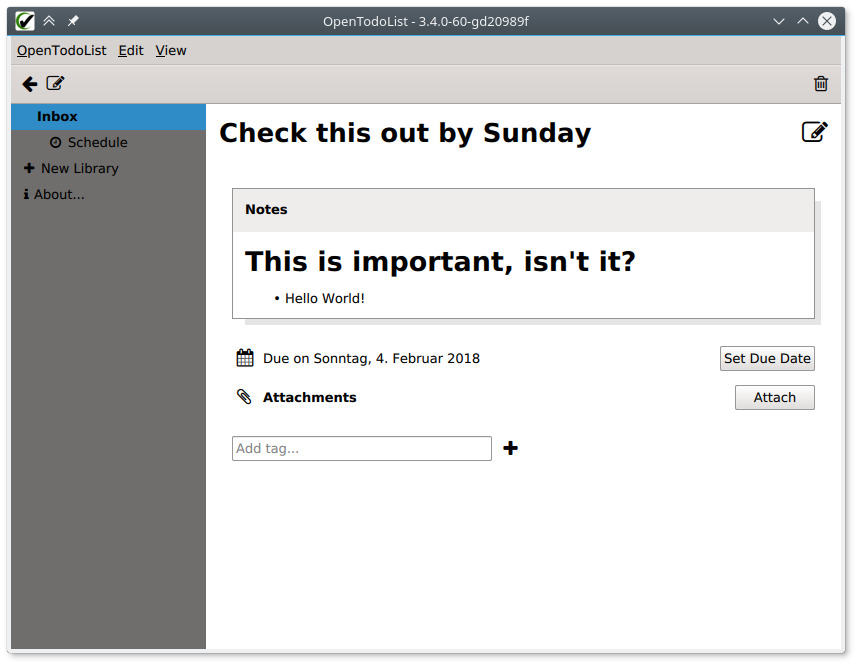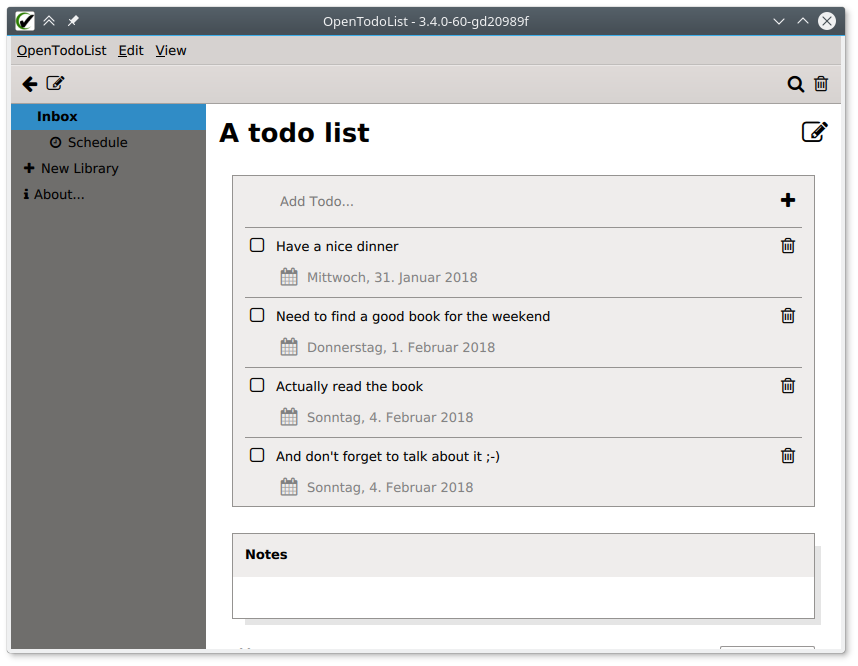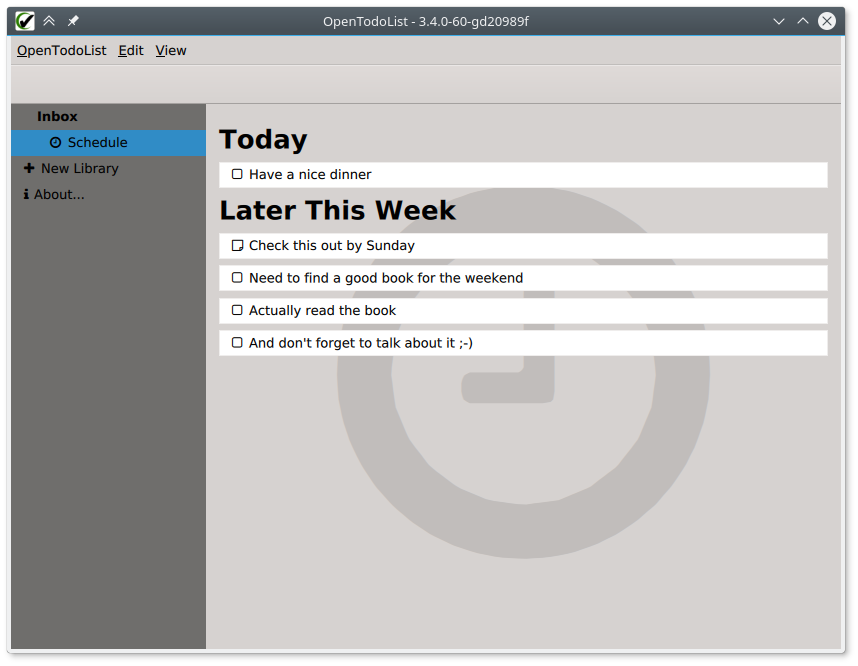 Downloads
Please find the download links for major platforms on GitHub. For Android, the release is available via Google Play.
Known Issues
For Windows, two flavors of the app are provided: One flavor is cross-compiled binaries (i.e. the Windows release files are actually built on Linux, which makes deployment much easier). However, these binaries require a working OpenGL driver, which sometimes is not the case (especially, when running Windows inside a Virtual Machine). In this case, please use the installers which are built natively on Windows (the ones which have the MSVC part in their name).