OpenTodoList 3.11 Has Been Released
After the previous releases of the app rather have been bug fix and maintenance ones, this ones finally brings some cool new features.
Changelog
You can now re-order items inside a library via drag&drop. This allows you to put the items you are working most frequently with to the top of the page easily! rpdev/opentodolist#218
A progress value can now be set on todos. Until now, there was a progress indication derived from the number of open and closed tasks within a todo. Now, you can set a progress value manually, which overrides this computed one. rpdev/opentodolist#204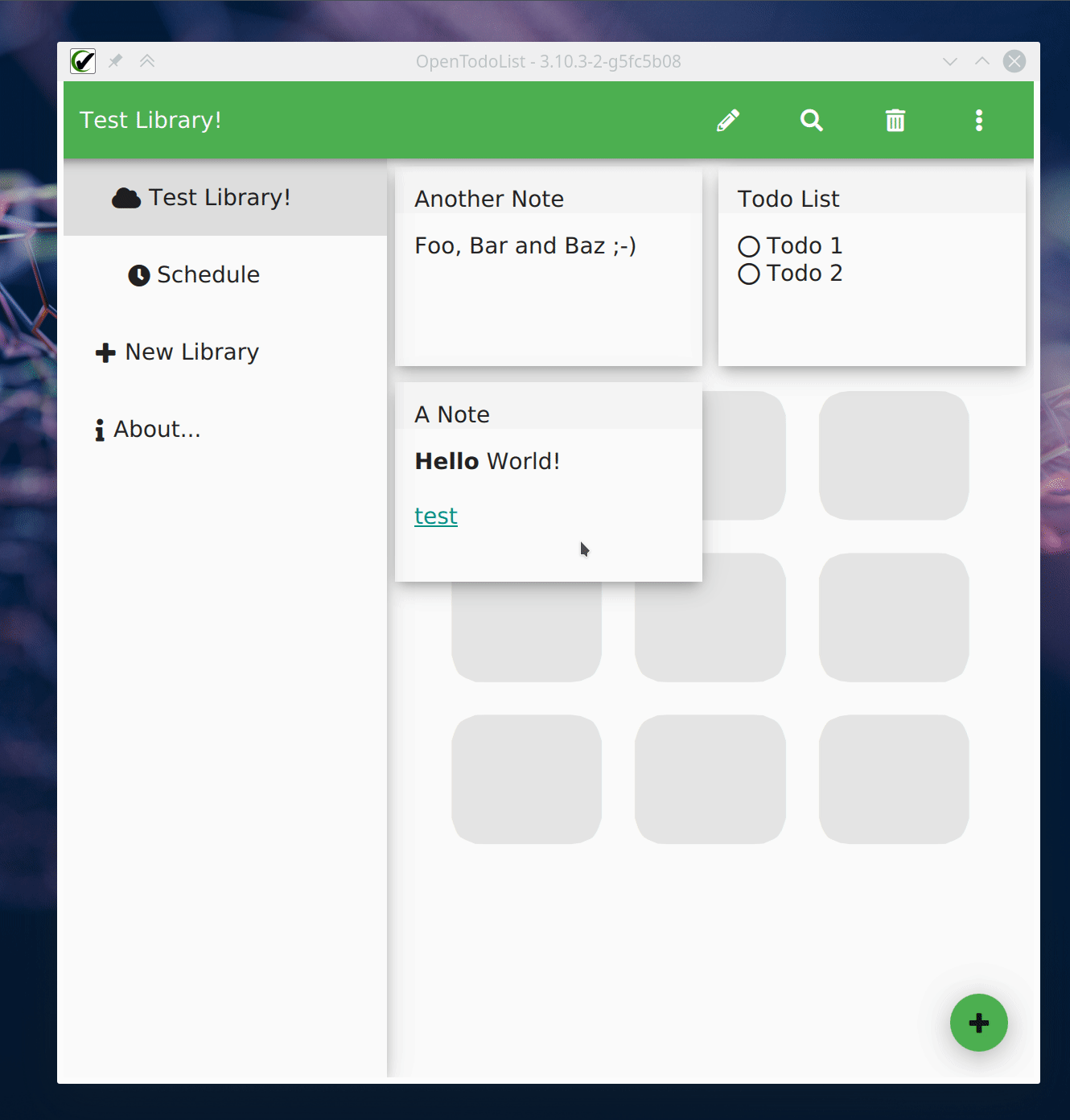 Downloads
Please find the download links for major platforms on GitHub. For Android, the release is available via Google Play.
Known Issues
There is a known issue with the cache DB used by the app (rpdev/opentodolist#214). When you installed e.g. a 32bit version and then change to a 64bit version, the cache cannot be opened and the app won't work properly. To fix this, remove the previous cache directory manually before starting the app.